Employers
Contact NAVNET Resources for subscription fee breakdown
Receive highly qualified job candidate resumes from NAVNET
At NAVNET Resources, we offer employers access to a very focused and specialized roster of highly qualified job candidates who are thoroughly tested in the most rigorous environment in today's world – a military at war.
---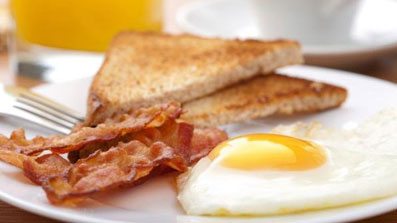 Join us for our networking breakfast
We get together for breakfast on the third Friday of each month at Admiral Baker Clubhouse located at 2400 Admiral Baker Road, San Diego, CA, 92120.
We start at 0700and usually out of there by 0815 or so.
Directions:
From Interstate 15 proceed eastbound on Friars Road
At the second traffic light, turn left onto Santo Road…Be prepared to make an immediate Right onto Admiral Baker Road.
Proceed on Admiral Baker Road until it dead ends at the Clubhouse.
The NAVNET breakfast is in the Presidio Room down the hall to the left as you enter.
As a reminder, the cost of breakfast is $20.00 per person cash at the door.
---
What Makes NAVNET Resources different from other transition assistance
NAVNET Resources Management are all former senior military leaders who have transitioned to highly successful civilian careers and, therefore, have a clear understanding of both employer needs and job candidate search processes
NAVNET members have extensive technical and managerial experience across the full spectrum of experience levels from journeyman to executive.
Our Competitive Edge
Top quality, proven performer candidate pool
Focused distribution to a specialized potential candidate pool
NAVNET Resources staff has decades of military-to-civilian transition training, coaching and mentoring
---
Featured Partners